Zorgaanbod – Our Care
(english below)
Onze praktijk biedt toegankelijke en professionele huisartsgeneeskundige zorg aan de bewoners van Bos en Lommer en directe omgeving, om een bijdrage te leveren aan de kwaliteit van leven van haar patiënten. 
Wij proberen uw vragen zo goed mogelijk te beantwoorden en u op de beste manier te begeleiden met uw ziekten en aandoeningen, ook besteden wij veel aandacht aan de opsporing van aandoeningen en risicofactoren daarvoor. Wij proberen zo veel mogelijk zelf uw gezondheidsvragen op te vangen en vervolgens samen een verantwoorde keuze te maken om óf de vraag zelf te behandelen óf om te verwijzen naar andere zorgaanbieders. 
Huisartsenpraktijk Bos en Lommer wil "out of the box" denken, gezondheidszorg bieden die open staat voor ethnische, religieuze, maatschappelijke en seksuele diversiteit.
In onze praktijk bieden wij programma's aan voor mensen met suikerziekte, hart- en vaatziekten, astma en COPD en begeleiden wij mensen met een verhoogd risico op hart- en vaatziekten. Tevens bieden wij patiënten begeleiding bij stoppen met roken en PrEP en hebben wij uitgebreide ervaring met anticonceptie en diagnose en behandeling van seksueel overdraagbare aandoeningen. Onze sociaal psychiatrisch verpleegkundige biedt begeleiding bij mentale problemen.
Op afspraak kunt u bij de assistentes uw oren laten uitspuiten, urines laten controleren en voor kleine verrichtingen zoals een uitstrijkje laten maken of een wrat laten aanstippen.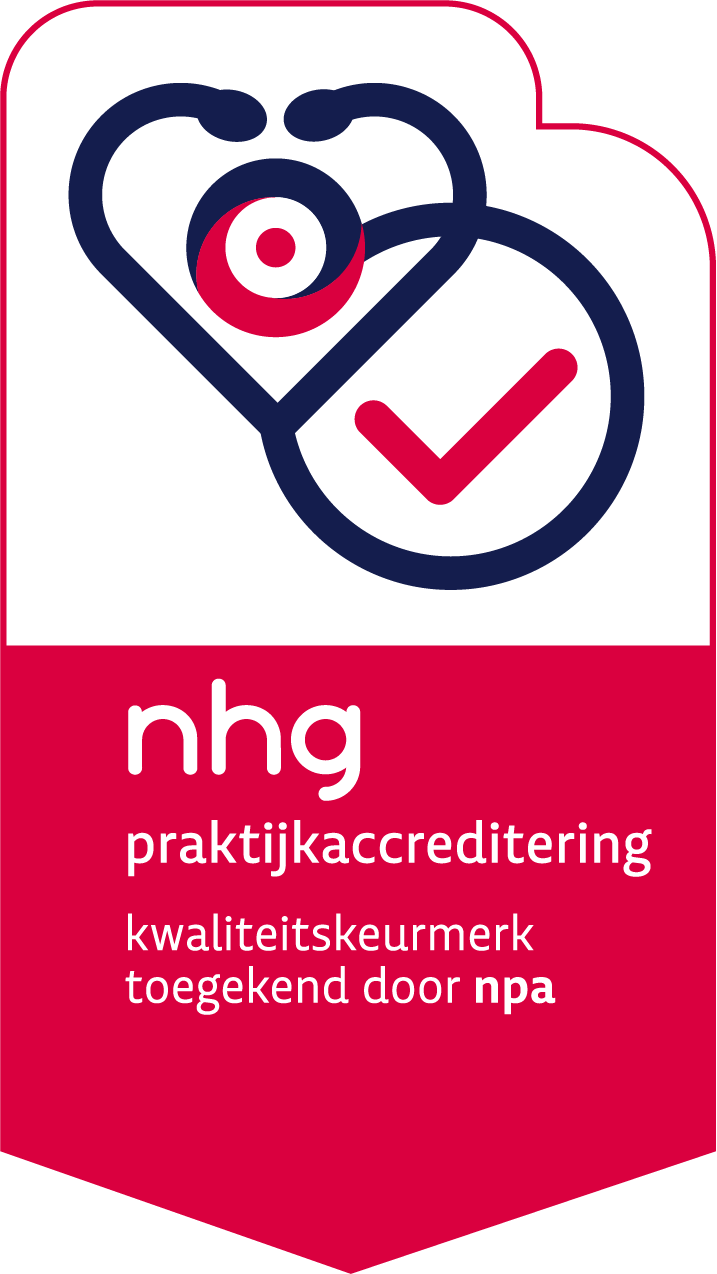 Huisartsenpraktijk Bos en Lommer is geaccrediteerd door de NPA, het accrediterings-instituut van het Nederlands Huisartsen Genootschap.
Our Care
In the Netherlands, the huisarts (general practitioners) is your first point of contact when you have a health problem (unless it's an emergency). Our practice deals with routine health issues, along with focusing on early detection of medical problems and risk factors for disease.  
We offer programs for people with diabetes, cardiovascular disease, asthma, COPD and for people at risk for cardiovascular disease. We also attend to people who want to stop smoking or who want to use PrEP; additionally, we have extensive experience with contraceptive practices and care of sexually transmitted diseases. Our psychiatric nurse also offers help with mental health issues. And through an appointment with our assistants, we offer treatment for some of life's smaller issues such as cleaning your ears, doing a urine analysis, wart removal or doing a PAP-smear.
We try to answer your questions and to help you with your problems and diseases in the best possible way. We will always try to help you ourselves, but if necessary, we will refer you to our trusted partners; these can include hospitals, specialists, home midwifery, and physiotherapy.
At Huisartsenpraktijk Bos en Lommer, we think "out of the box" and offer healthcare that is open to ethnic, religious, social and sexual diversity.
A large part of our patients come from other parts of the world. We are aware that the Dutch concept of general practitioners or family medicine along with the Dutch concept of good healthcare can be very different and might make you feel uneasy. We always invite you to express your questions and concerns with us, so we can explain why we make certain decisions along with making sure we find solutions that you are most comfortable with. The Dutch College of General Practitioners has more information on how Dutch general practitioners work.
Whatever your healthcare needs, Huisartsenpraktijk Bos en Lommer is here to help you.

Huisartsenpraktijk Bos en Lommer is certified by NPA, of the Dutch College of General Practitioners.